A proposed scenario to reduce withdrawal behavior in a deaf child
Hamri Fatima

University of Omm elbouaghi

samia Ibriam

University of Oum elbouaghi
Keywords:
proposed, scenario, withdrawal behavior, deaf, child
Abstract
This study is based on an important topic which is the withdrawal behavior of the deaf child. Hearing impairment obscures children from positive and effective participation with those around them. Their interaction with others often depends on different methods and methods than ordinary children, as deaf children are more exposed to problems Behaviorism from their ordinary peers tends to withdraw from social
participation and the inability to take responsibility.  The main objective of this study is to modify the withdrawal behavior of the deaf child. It also aims to provide perceptions and proposals to reduce the child's withdrawal behavior in addition to identifying obstacles and ways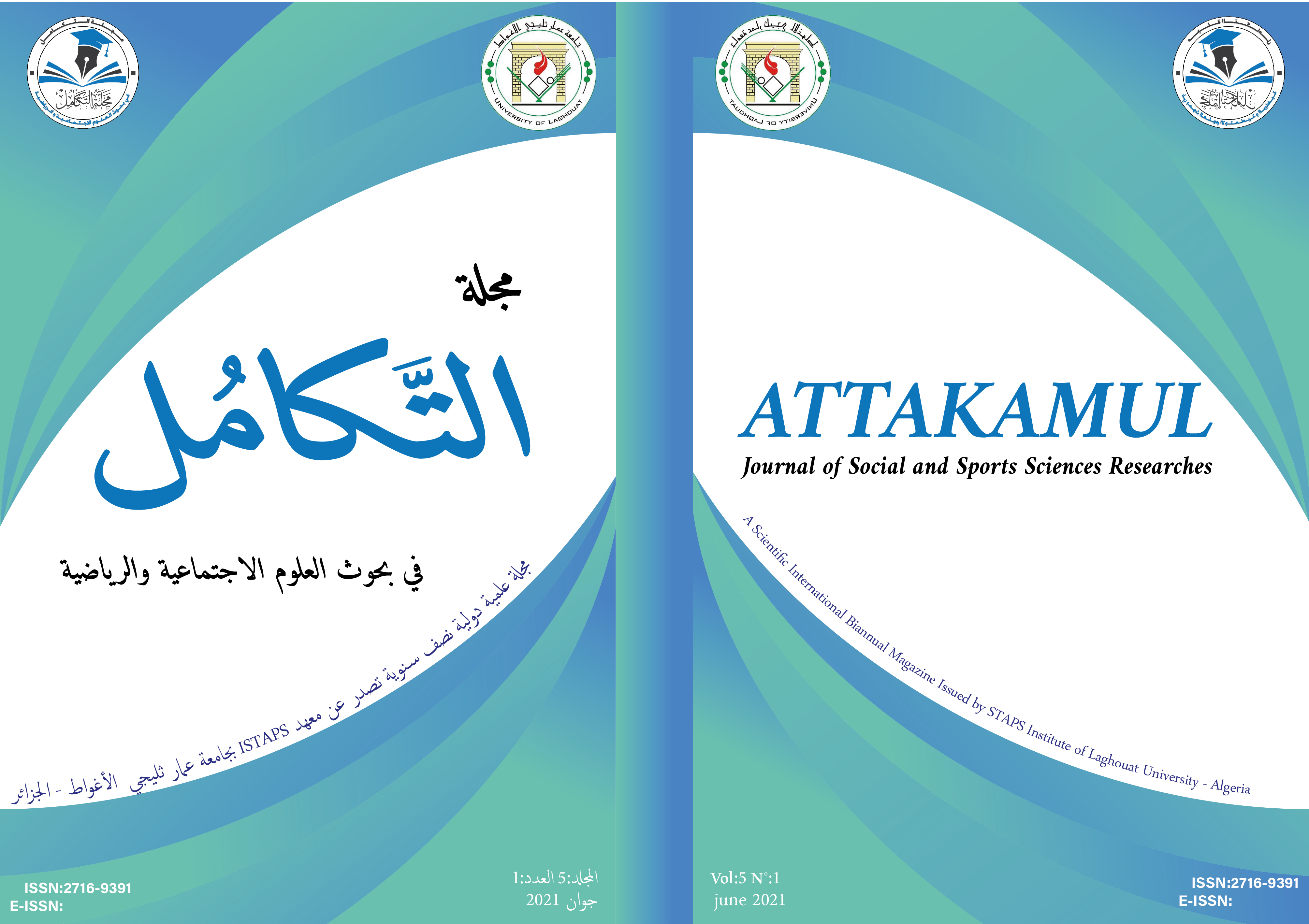 Copyright (c) 2022 https://creativecommons.org/licenses/by-nc/4.0/
This work is licensed under a Creative Commons Attribution-NonCommercial 4.0 International License.