Digital identity and the disintegration of national identities
Abdelouahed Rahal

University of Tibsa
Keywords:
identity, Internet, society, social networks, culture
Abstract
This study aims - through an analytical theoretical vision - to assess the impact of social networks in shaping people's identities and to show how values are constantly undermined in the networked society, and how these values play a critical role in crystallizing the identity of contemporary man on the real life  
References
1. البوني عفيف،في الهوية القومية العربية"الهوية وقضاياها في الوعي العربي المعاصر"، مركز دراسات الوحدة العربية، بيروت، 2013.
2. السيد يسين، المعلوماتية وحضارة العولمة" رؤية نقدية عربية، دار نهضة مصر للطباعة والنشر، القاهرة، .2001
3. الطعاني سليمان، الوجيز في التربية الإعلامية،دار الخليج للنشر والتوزيع، عمان، الأردن،2020.
4. جميل صليبا، المعجم الفلسفي (المجلد 1)، دار الكتاب اللبناني، بيروت، 1982.
5. سعيد علوش، معجم المصطلحات الأدبية المعاصرة، دار الكتاب اللبناني، بيروت،1985.
6. طارق هارون محمود، الشبكات الاجتماعية على الإنترنيت وتأثيرها في المعرفة البشرية، النظرية والتطبيق (المجلد 1)، دار الفجر للنشر والتوزيع، القاهرة،2017.
7. طربية مأمون، السلوك الاجتماعي في الجماعات غير المنظمة " رؤية علمية في دينامية الجماعات وأشكالها"،دار النهضة العربية للطباعة والنشر، القاهرة،2014.
8. عبد العزيز خنقوسي، مدخل إلى قانون الملكية الفكرية (المجلد 1)، مركز الكتاب الأكاديمي للنشر والتوزيع، عمان، الأردن،2019.
9. عبد اللطيف كمال،المعرفي، اللأيديولوجي، الشبكيك تقاطعات ورهانات (المجلد 1)، المركز العربي للأبحاث والدراسات، الدوحة،2012.
10. لالاند أندريه، موسوعة لالاند الفلسفية،عويدات للنشر، بيروت،2012.
11. لبيض سالم، الهوية: الإسلام، العروبة، التونسة،مركز دراسات الوحدة العربية، بيروت،2009.
12. محمد البسيوني علي، دولة الــFacebook (المجلد 1)، دار الشروق، القاهرة، 2009.
13. محمد عبد الله علي، شباب الفيس بوك والعالم الافتراضي (المجلد 1). وكالة الصحافة العربية ناشرون، الجيزة، مصر،2017.
14. نصر عبد الرحمن خير الدين، نحو تثاقف متوازن، أمواج للنشر والتوزيع عمان، الأردن،2016.
15. A Golmohammadi, globalisation, culture and identity, Tehran Nasher Nei, Tehran, 2002.
16. Adibi M, Adibi M, Yazd hast B, & Farahmand M, Globalization with an emphasis on youth social identity. National Studies, Isfahan, 2008.
17. Castells M, the information age economy and culture, the rise of the network society, Tehran, 2006.
18. Castells M, The information age, The power of identity. Wieley-Blackwell, 2010.
19. Dreyfus H. L, on the internet, Saghi Publishing Tehran,2004.
20. Goffman E, The Presentation of the Self in Everyday Life, Anchor Book, New york,1959.
21. Hutchinson, A, Instagram Stories is Now Being Used by 500 Million People Daily, Récupéré sur centent and Social Media Manager, ww.socialmadeiatoday.com,01-07-2021.
22. Penna S, & Obrien M, Theorizing Modernity: Reflexivity, Environment & Identity in Giddens' Social, London: Logman, London,1999.
23. Twitter Inc, (s.d.), Twitter turns six (Wednesday, 21 March 2012, sur blog.twitter.com, le 07 17, 2017.
24. twitter Search (21 05, 2011)., The Engineering Behind Twitter's New Search Experience, ,web.archive.org, 17-07-2021.
25. Ward G, postmodernism, translated to Fakhr Ranjbari. Tehran Fish Publishing, tehran, 2008.
26. Wikimedia, LinkedIn, ref-press.linkedin.com, https://commons.wikimedia.org, 17-01-2017.
27. Ziaee P. H, & Aghili, S. V, Penetration of virtual social networks in the Forums. Journal of Media, 2009.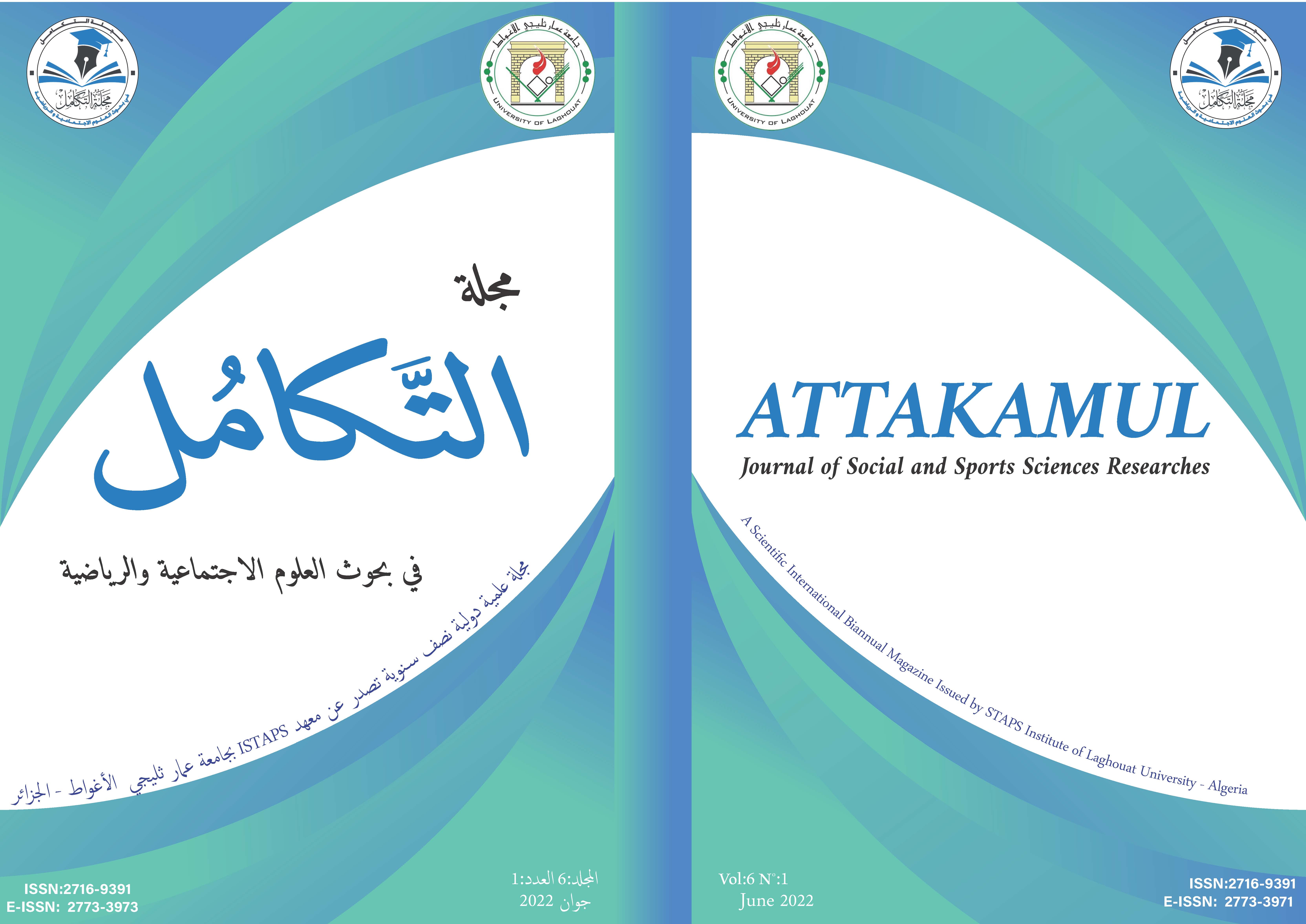 Copyright (c) 2022 https://creativecommons.org/licenses/by-nc/4.0/
This work is licensed under a Creative Commons Attribution-NonCommercial 4.0 International License.